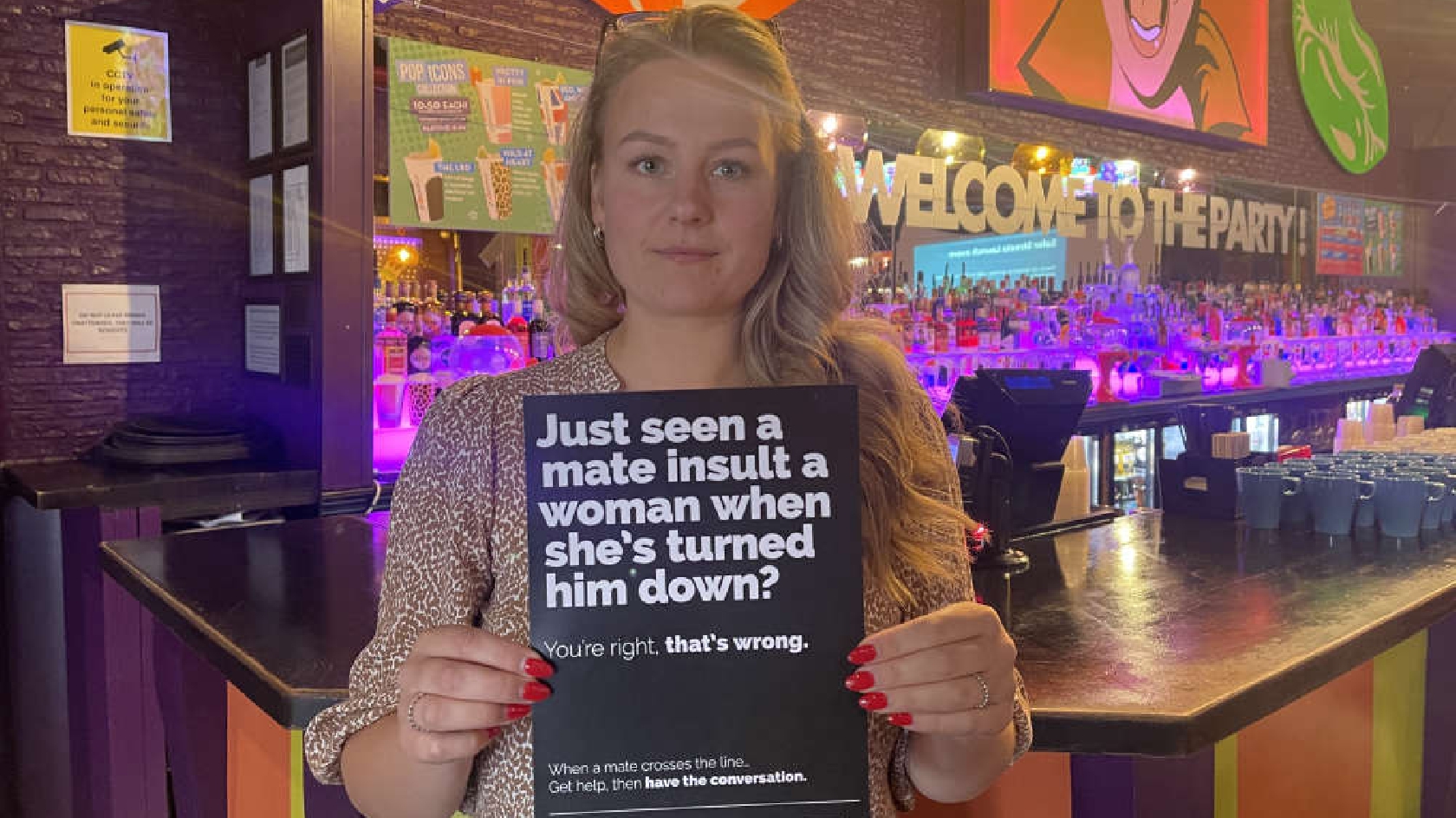 Milton Keynes City Council and its Safer MK partners have launched a powerful campaign encouraging men to call out inexcusable behaviour from their peers towards women.
The 'You're Right, That's Wrong' campaign aims to educate men on the kind of behaviours and remarks that might make a woman feel uncomfortable and how they can call it out. The overall aim of the campaign is to help individuals realise when their behaviour is problematic, and to foster a culture of greater respect and accountability.
Men will be encouraged to be 'active bystanders', which means recognising when something is wrong and taking responsibility to act. They will be reminded to consider their own safety first before taking action. The campaign was originally developed by the Police and Crime Commissioner for Leicestershire, and has since launched in other regions in the UK to positive effect.
'You're Right, That's wrong' will promoted online, targeting men aged 18-40, as well as in and around popular night time venues across Milton Keynes. Business owners were invited to a launch event at Popworld in the city centre earlier this week where they heard from partners behind the project and about how they can make their venues safer.
The campaign comes shortly after the city council and Safer MK partners arranged for workers at pubs, bars and clubs to get free training to spot and tackle inappropriate behaviour that people could be subjected to on a night out. Both parts of the project have been paid for using funding MK City Council, Thames Valley Police and the Office secured last year from the national Safer Streets programme. The partners successfully bid for almost £750,000 of Home Office funding, which is already being used on additional CCTV cameras in the city centre, upgrades along popular pedestrian routes including better lighting and reflective paint in underpasses, and an increased police presence at the weekends.
Cabinet Member for Community Safety, Cllr Lauren Townsend says, "We've made some positive progress with the Safer Streets programme which will give women and girls more confidence to be themselves without fear. People listen to their peers, so it's really important that men feel able to speak up against inappropriate behaviour. This campaign is designed to give more people the skills and incentive to do so. I'm really proud of the work we've done so far, and we'll continue to educate people as well as implementing measures to help everyone feel safer in our city."