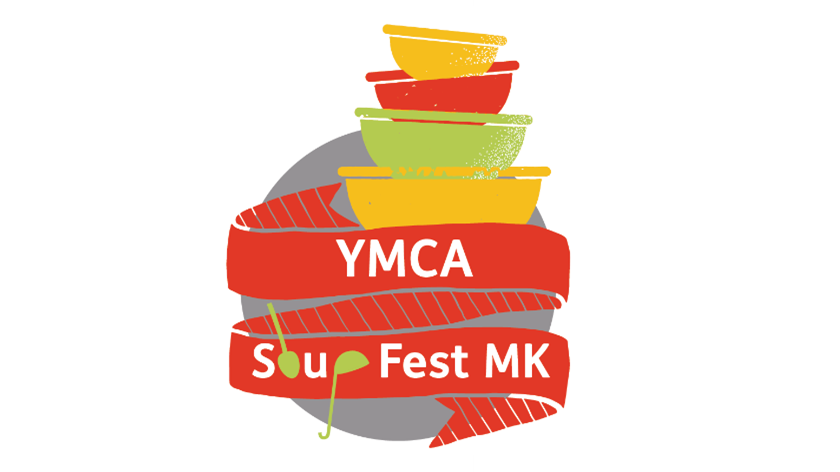 YMCA MK are looking for soup recipes from local restaurants, cafes, community groups, businesses and charities to feature in their Soupfest MK book release this September, with all profits donated to the charity.
What is it?
Soupfest will launch in September at the MK Food Festival and run throughout October, November and December, raising vital funds for YMCA Milton Keynes.
As well as soup-based community suppers planned for later in the year, the YMCA MK are appealing to local organisations to feature their own recipes in the Soupfest MK fundraising book. Recipes will be listed alongside company logos and a few lines about the business. There will also be a social media campaign running throughout September to December so it's a fantastic promotional opportunity whilst also raising vital funds for the local charity.
Who is already involved?
Paris House, the Michelin approved fine-dining restaurant, have already provided a recipe for the book.
Various other restaurants and organisations across Milton Keynes will also be providing recipes, such as Great British Inns and Namji.
YMCA residents will also be creating their own YMCA MK recipe.
Who will it help?
YMCA MK is the only supported housing provider to young people aged 18-35 in Milton Keynes. The charity provides much more than a roof over their residents' head. Their services include one-to-one key worker support, an in-house counselling service, dedicated employment support and access to a wide range of facilities.
The young people who come to the YMCA are amongst the most vulnerable in our community. Many have experienced homelessness, domestic violence, trauma and mental health issues. The YMCA staffing team work closely with residents giving them the chance to belong, the means to contribute and the freedom to thrive.
All funds raised through Soupfest MK will go directly into supporting local young people as they work towards a brighter future.
How to get involved:
Provide a soup recipe for the book using the submission form below. This is free and your recipe will be promoted on social media as well as acknowledgment for your business in the book - Entries must be received by 5pm on Friday 17th June 2022.
Promote Soupfest MK to your contacts, encouraging them to contribute a recipe and get involved.
Hold a soup supper in your work place, at home or in your community. YMCA MK are busy developing a fundraising pack - more details to follow soon.