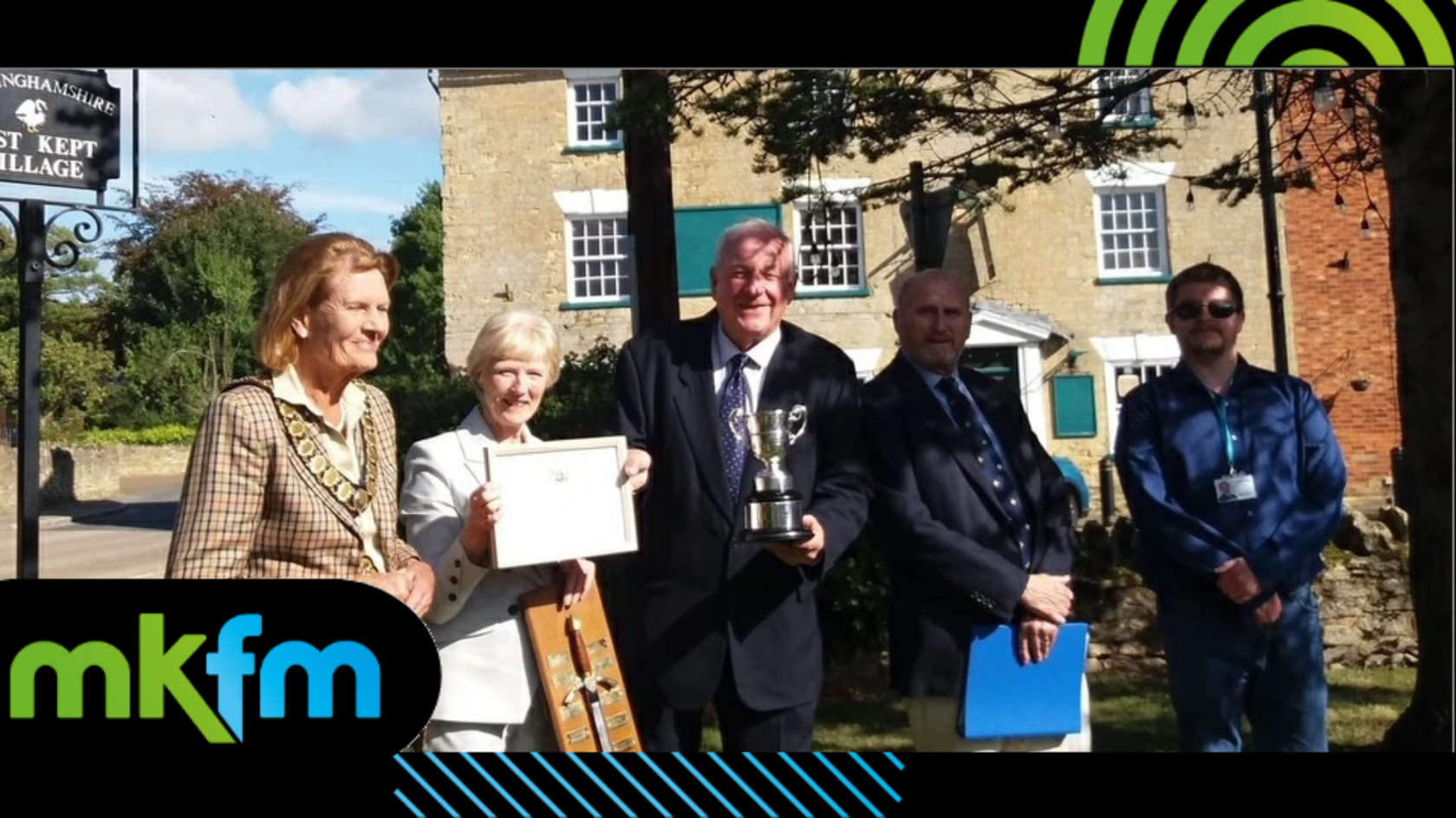 Two Milton Keynes villages have won the top award for Best Kept Village in Buckinghamshire.
The Lord Lieutenant of Buckinghamshire, Countess Howe, the judges and members of the Best Kept Village organisers visited Castlethorpe on Saturday to present the village with its plaque for winning the 2023 Morris Cup for the Best Kept Village in Buckinghamshire.
The village, which has a population between 501 and 1500, gained an amazing score of 198 out of a possible 200.
Castlethorpe shared top score across the Competition with another village in the north of Milton Keynes, Weston Underwood, which won the award for villages with less than 500 population.
The Sword of Excellence (for Best Overall) will now be shared six months each, starting with Weston Underwood.