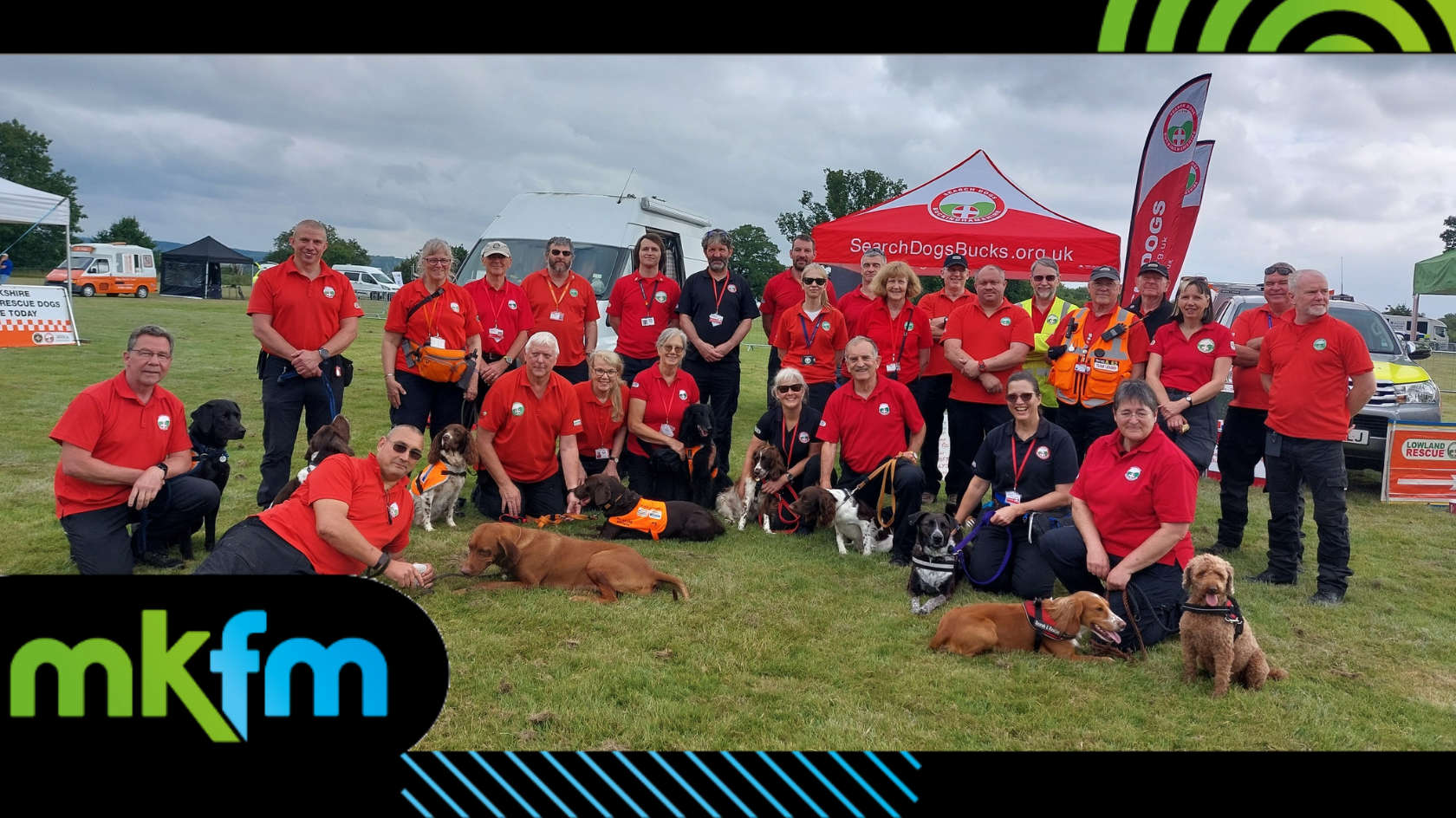 Thames Valley's five Search and Rescue (SAR) organisations have been awarded £30,000 of additional funding.
Matthew Barber, Police and Crime Commissioner for the Thames Valley, has today announced that Berkshire Lowland Search and Rescue, Berkshire Search and Rescue Dogs, Bucks Search and Rescue, Lowland Rescue Oxfordshire and Search Dogs Buckinghamshire will receive further funding which will be split across the five organisations.
Matthew said: "The support that Thames Valley's Search and Rescue organisations provide to the police is invaluable. Their assistance in searching for vulnerable and missing people can help to save lives and bring closure for families in the worst of circumstances.
"I am delighted to be able to grant these specialist teams an additional £30,000 of funding to help support the critical role each of them do to provide a SAR service across Berkshire, Buckinghamshire and Oxfordshire."
Chris Curry, Chairman of Berkshire Lowland Search and Rescue, said: "We are very grateful to the PCC for his continued financial support towards our running costs. The money will go towards such items as insurance, fuel, rent and basic equipment repairs, which are always more difficult to fund through our other income generating initiatives. As a registered charity, we have to work hard to maintain our skills and equipment that allows us to support Thames Valley Police in the search for high risk, vulnerable missing people. We are proud to share this contribution with the wider family of Search and Rescue teams in the Thames Valley."
Graeme Rumbol, on behalf of Berkshire Search and Rescue Dogs, said: "This contribution to the teams running costs is essential to allow the team to maintain its high standards and availability of qualified search dogs to the Thames Valley Lowland Rescue Teams, which provide essential support to Thames Valley Police in the search for vulnerable missing people."
Mags Kelly, on behalf of Bucks Search and Rescue, said: "We are very grateful for the funding we have received again this year. We have managed to complete a number of major projects since the last round of funding, the latest being the completion of the conversion of our Incident Control Unit which enables us to respond quicker and be more efficient and effective when called out to search for a high risk missing vulnerable person.
"This round of funding helps towards our running costs across the year, whilst then being able to redirect other donations and fundraising to projects like that of the new ICU. The Trustees, Senior Management Team, Team Leads and every member of Bucks Search & Rescue work tirelessly to ensure we provide a high level of operational capability."
Marcus Nurton, Chair of Lowland Rescue Oxfordshire, said: "Lowland Rescue Oxfordshire are forever thankful to the PCC for his continued recognition and support to our operations. The funding will contribute towards our annual overheads of insurance, fuel and maintenance to our vehicles and equipment, ensuring our volunteers can continue to support Thames Valley Police and the communities across Oxfordshire, and assist our neighbouring teams across the Thames Valley."
John Seaman, Chair of Search Dogs Buckinghamshire, said: "On behalf of Search Dogs Bucks I would like to extend a huge thanks to the PCC and TVP for their continuing support in providing this grant award. The funding enables us to continue putting boots and paws on the ground to assist the police and other Lowland Rescue teams in searching for high risk missing persons, and fund the development of a new generation of specialist K9 teams."