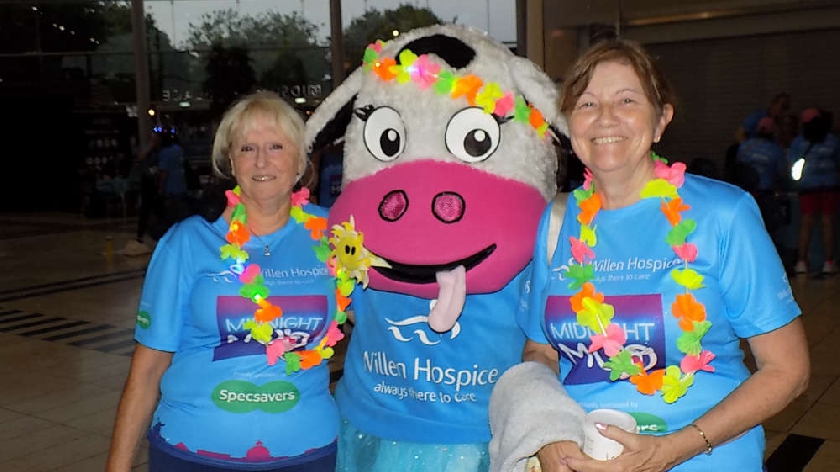 The Midnight Moo, sponsored by Specsavers MK, takes place on Friday 14th July at 10pm from Midsummer Place.
This night-time fundraiser sees local people walk a 5 or 10 mile route through Milton Keynes, with fun surprises along the way.
Steve Moore, Specsavers MK Director, said: "Sponsoring the Willen Hospice Midnight Moo is a no-brainer for us. It's such a wonderful charity, and even though Specsavers is seen as a national company, the stores in Milton Keynes are locally owned.
"We know the good work that Willen Hospice does, and we are proud to give back to the community and sponsor the Midnight Moo year after year. We even have our own teams who take part and they have a fantastic time doing it. It really is one of the best nights out you can have in Milton Keynes!"
Helen Winter, Willen Hospice Marketing Campaign Manager said, "Most people who take part in the Midnight Moo come back again and again, and that's because it's such a well organised, and fun event with a great atmosphere. I encourage anyone who hasn't experienced it before to sign up. Both men and women can take part and it really is one of my favourite events in the Willen Hospice fundraising calendar, and it's all for a great cause.
"We owe a huge thank you to Specsavers MK for being our Midnight Moo headline sponsor again for 2023. This Midnight Moo simply couldn't happen without their support."
Willen Hospice needs to raise £5.9 million every year to provide specialist, compassionate care to local families affected by a life-limiting illness. To sign up for the Midnight Moo or to find out more click here.
Registration includes an exclusive Midnight Moo 2023 t-shirt and medal.