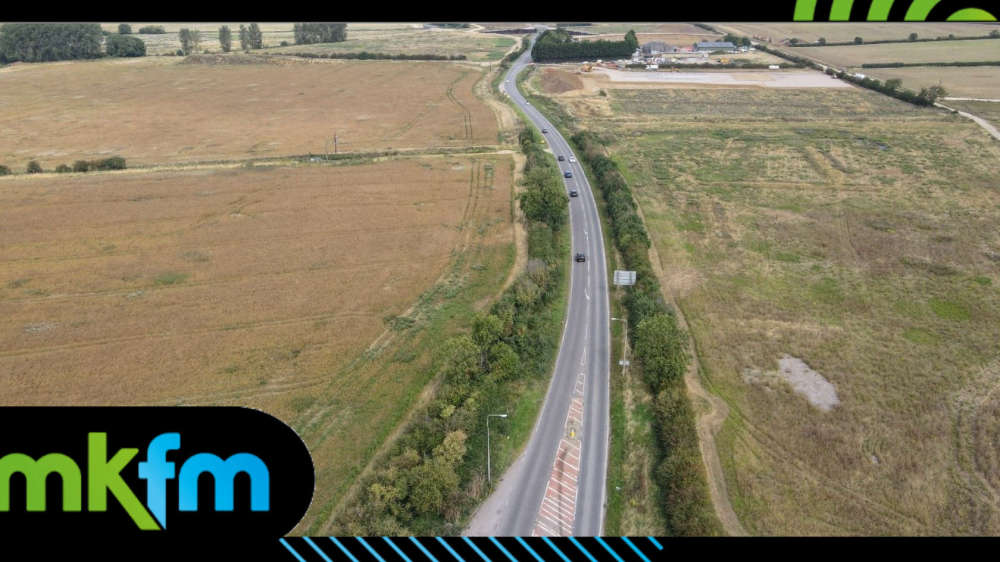 The MP for Milton Keynes North has written to Milton Keynes City Council calling on them to 'rethink' the 18-month closure of the A509 after his petition reached 1,000 signatures.
A section of the A509 road from the junction with Newport Road to Cranfield and Tickford Roundabout (A422) will be closed to traffic from Monday 25th September 2023 for 18 months.
The closure will be in place 24 hours per day and 7 days per week until 31st March 2025 as part of the MK East development works.
Ben Everitt, Conservative MP for Milton Keynes North, set up a petition against the closure last week, which has gained 1,000 signatures from residents.
Now, the MP has written to Milton Keynes City Council calling on them to 'rethink' the works.
Ben Everitt MP said: "People living in Newport Pagnell and nearby have had to put up with traffic chaos over the last 18 months thanks to this Labour-Lib Dem Council and they are rightly concerned it's only going to get worse with the upcoming A509 closure.
"Thank you to everybody who has signed the petition already to help us show the council the level of frustration we are all feeling with their incompetence. I hope it will make them re-think and put forward an alternative.
"The Labour-Lib Dem Council has ploughed on with its reckless MK East expansion plans despite my continued opposition and once again they are showing a complete lack of care towards our rural residents in Newport Pagnell and beyond."
Local access only to the Holiday Inn (London Road, A509) and Pyms Stables near Tickford Roundabout will be available but all other traffic must use the diversion route via the V8 Marlborough Street, onto H3 Monks Way and vice versa.
Residents are being urged to allow an extra 10-15 minutes for their journey time using the diversion route, especially at peak times.
The A422 will be open as normal during this closure.
The closure will be taking place to allow access for development works, the works are part of the Milton Keynes East Strategic Urban Extension (MKE SUE).
It covers 461 hectares mixing both employment land and new homes.
Councillor Lauren Townsend, Cabinet Member for Public Realm said, "We appreciate that any long-term road closure causes inconvenience, so we are collaborating closely with the developers to reduce this as much as possible."
"The new development here will bring some 5,000 new properties to the area as well as employment land for businesses."
This is part of the larger MK East development which will see up to 26,500 new homes built on the eastern side of the Borough around the M1 and Newport Pagnell.