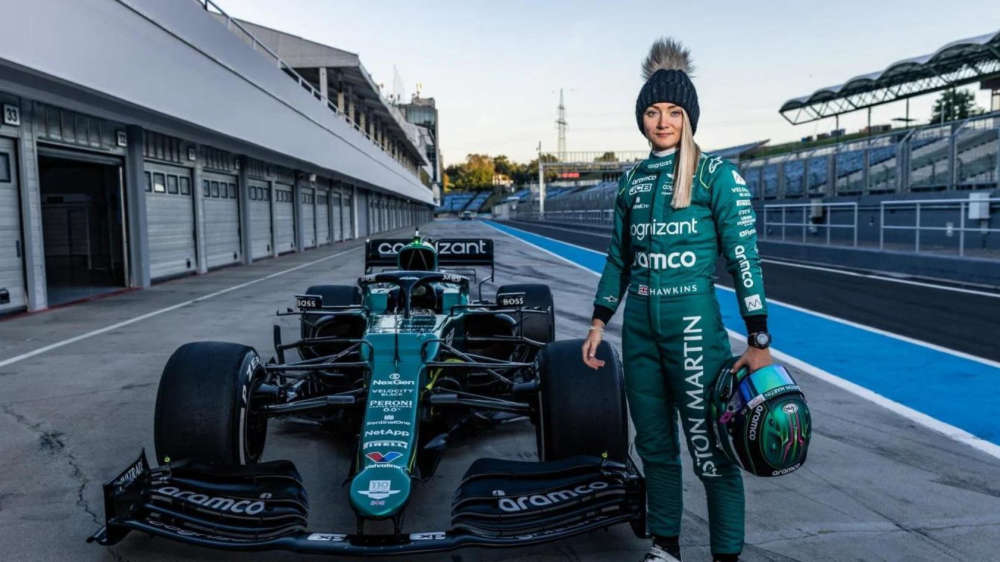 A stunt and race driver from Milton Keynes has completed 26 laps in the AMR21 race car.
Jessica Hawkins, 28-year-old is a W Series podium finisher and British Karting Champion.
After joining the AMF1 Team in 2021 as Driver Ambassador, Jessica began simulator work at the team's Silverstone base in 2022 before her F1 test debut.
Last week, Jessica become the first woman to test a Formula One car since 2018. Jessica completed several runs in the AMR21 with Felipe Drugovich, the team's Test and Reserve Driver.
Jessica Hawkins, Driver Ambassador, AMF1 Team, said: "I want to say a big thank you to everyone at AMF1 Team for having the trust in me, believing in me, and for giving me this opportunity.
"It's taken me every bit of blood, sweat and tears to get here. When I first heard it might be a possibility, I could hardly believe it.
"I've had to keep it secret for months now – which was pretty hard! It's been absolutely worth it and it's given me really valuable insight. Nothing will compare to the acceleration and braking of a Formula One car and, having looked at the data, I'm really proud of my performance.
"Getting to drive the AMR21 has been a dream come true for me and one I've been ready to fulfil for a long time. I'll keep pushing for more and, in the process, I want to inspire other women and let them know they should follow their dream no matter what it is."
Mike Krack, Team Principal, AMF1 Team, said: "This is a special moment – for both AMF1 Team and for Jessica, who is an important member of our driver squad.
"We were really impressed by Jessica's preparation for the test – she worked incredibly hard with our simulator team and that made it an easy decision to put her in the AMR21.
"Jessica approached the opportunity with great maturity; she was up to speed quickly and found a nice rhythm.
"This has been a hugely significant moment in Jessica's journey with AMF1 Team and I am pleased we could give her this next step in her development journey by testing a modern Formula One car."