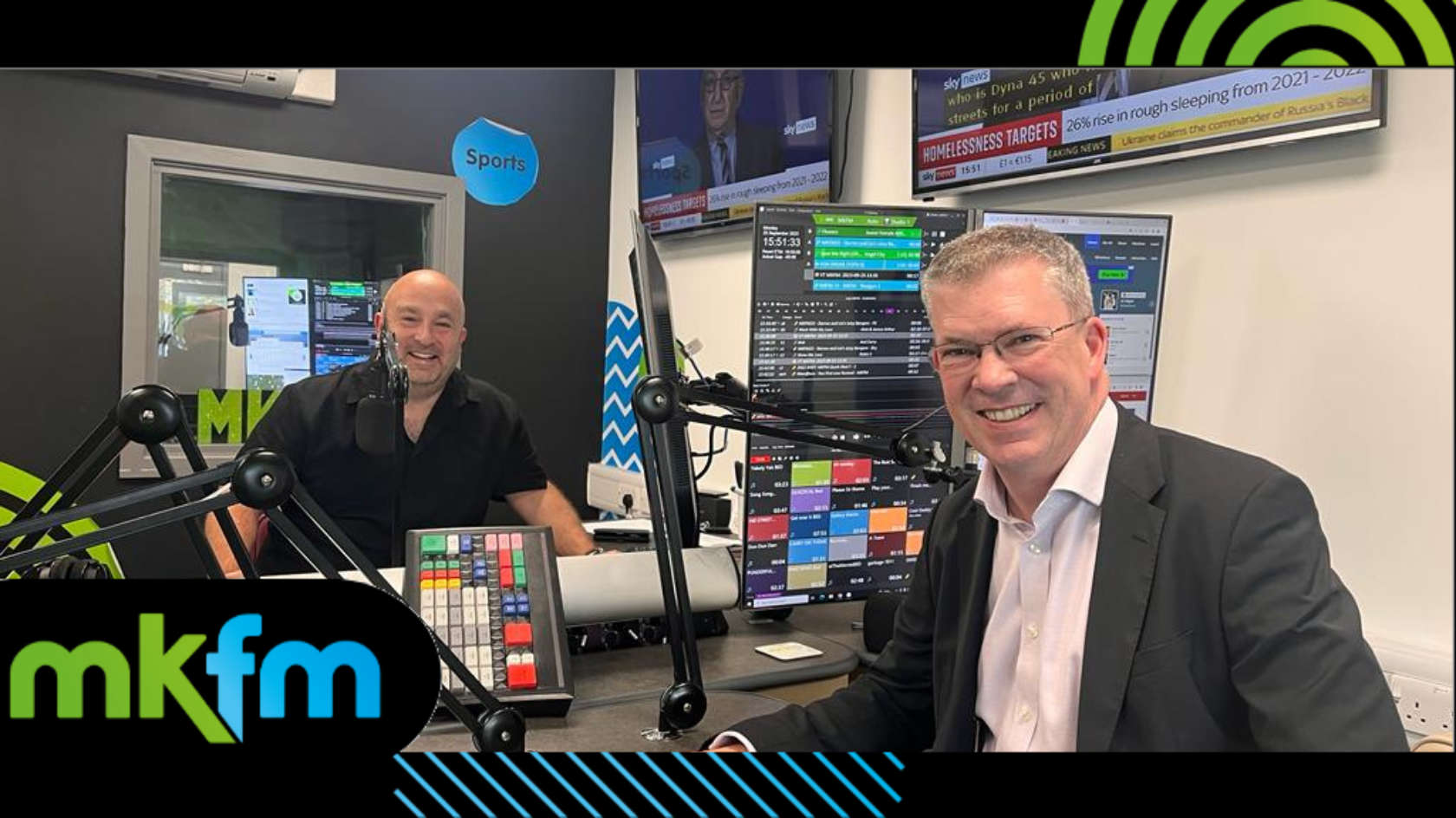 As we get closer to winter, Milton Keynes University Hospital's CEO is asking patients, families, residents and staff to 'come together' to help everyone get the best help possible during the busy period.
During an exclusive interview with Darren from MKFM Drive, Joe Harrison explained that staff quite often have to cancel or move appointments which often leads to a bad response from patients.
"At the moment, there are lots of times when unfortunately the teams have to speak to patients and families about cancelling appointments and moving appointments. I can assure you that we don't come to work to mess around people on such a serious issue such as an appointment but unfortunately we do quite often get a very bad reaction from members of the public.
"If there's one thing I will ask of the Milton Keynes community over the next few months, is to try, wherever possible, to support the team here at Milton Keynes University Hospital and across the health and care system, where we are all trying our best in what can be some very difficult and very challenging circumstances.
"We will do our best and we will treat you as quickly and as well as we possibly can."
Cancellations and delays have been pinned down to the pandemic, long-standing staff shortages, strikes and other factors.
LISTEN TO MORE HERE: MKFM Local News Podcasts
The CEO stated that almost 9/10 people that work in Milton Keynes Hospital live within 5 miles of it and at least 9/10 of all the patients treated are all MK residents.
"This isn't about doing something for people who come in from miles away, these are local people treating local patients," he told MKFM listeners.
"We need to come together and make sure that we do the best that we can."
Joe Harrison told MKFM that waiting times at the hospital are current the 'longest he's ever seen' in his 10 years as CEO.
He said average waiting times 'really do depend' but currently, the hospital has around 1/10 patients waiting more than a year for an appointment, which he described as "really way too long."
READ MORE: MILTON KEYNES UNIVERSITY HOSPITAL WAITING TIMES CURRENTLY AT LONGEST CEO HAS 'EVER SEEN'
Next week will see further strike action take place with consultants, Jjunior doctors, and dental trainees taking further strike action from 7.00am on Monday 2 October until 7.00am on Thursday 5 October.
Members of the Society of Radiographers will also take strike action for 24 hours from 8.00am on Tuesday 3 October to 8.00am on Wednesday 4 October.
Staffing levels are set to be in line with Christmas Day services.