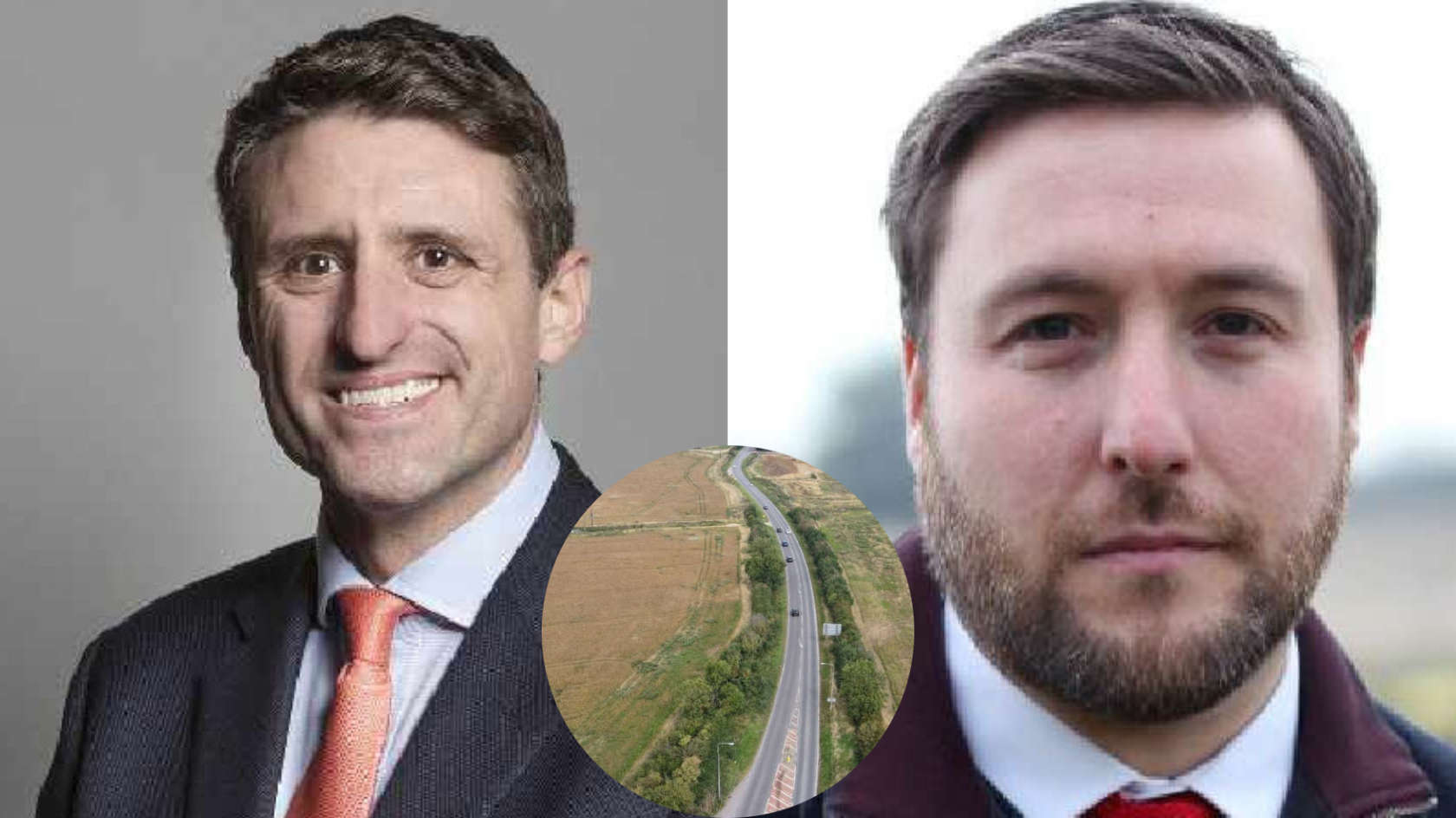 The Leader of Milton Keynes City Council has responded to a petition launched by the MP for Milton Keynes urging them to 'rethink' plans for a year-long road closure.
A section of the A509 road from the junction with Newport Road to Cranfield and Tickford Roundabout (A422) is set to be closed to traffic from Monday 25th September 2023 for at least 12 months.
The closure will be in place 24 hours per day and 7 days per week until 31st March 2025 as part of the MK East development works.
The Leader of Milton Keynes City Council has responded to calls from Ben Everitt MP to 'rethink' the works, stating that the council 'understands concerns have been raised' but that it will work to keep disruption to a 'minimum'.
Ben Everitt, Conservative MP for Milton Keynes North, set up a petition against the closure last week, which has gained 1,000 signatures from residents.
He said: "People living in Newport Pagnell and nearby have had to put up with traffic chaos over the last 18 months thanks to this Labour-Lib Dem Council and they are rightly concerned it's only going to get worse with the upcoming A509 closure.
"Thank you to everybody who has signed the petition already to help us show the council the level of frustration we are all feeling with their incompetence. I hope it will make them re-think and put forward an alternative."
He claimed that the Labour-Lib Dem ran council has "ploughed on with its reckless MK East expansion plans" despite his continued opposition.
"Once again they are showing a complete lack of care towards our rural residents in Newport Pagnell and beyond."
Peter Marland, Labour Leader of Milton Keynes City Council responded to the MP stating: "The council understands concerns have been raised on the A509 South closure. Willen Road will remain open, and while there will be some disruption due to the closure, the council will work to keep it to a minimum.
"The closure of the A509 between the M1 junction and Tickford will last initially for 12 months. The work will improve the highway and get the infrastructure in place for the new MK East development, including widening the road, a new bridge over the M1, new schools and a new GP health centre. There will be smaller closures after this initial project, if required.
"Ben Everitt has not properly submitted any petition to the council. Unfortunately he's causing a lot of unnecessary concern, especially inferring to residents in Olney that the A509 main road to the town will be closed. It will not be. I challenge him to submit the petition properly and attend our full council meeting to do so, that's the proper process.
"The real question here is if Ben supports over £100m of investment in infrastructure before expansion? What is his alternative proposal? He says he wants infrastructure then opposes it. Nationally he says he supports housing, yet locally he opposes it. It's sad to see more publicity seeking without substance from someone who clearly fears he is going to lose his seat soon and has nothing sensible left to say, although at least he's kept his shirt on this time."