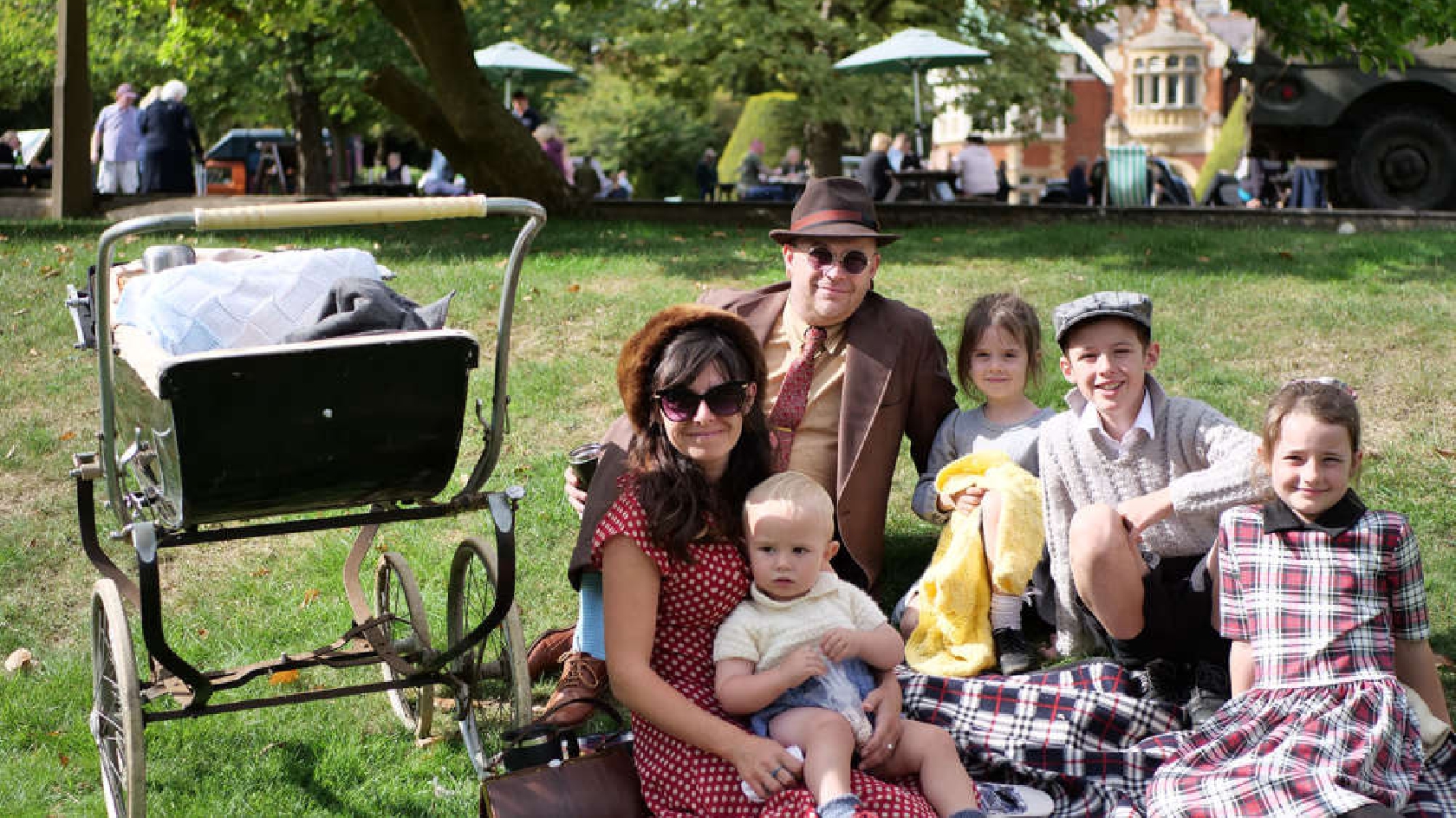 Step back in time once again when Bletchley Park's much-loved 1940s Weekend returns on Saturday 23 and Sunday 24 September 2023.
Fun for all the family, this two-day event in September is a chance to step back in time and enjoy a marvellous weekend of vintage entertainment at the internationally renowned museum and heritage attraction, once home to Britain's World War Two Codebreakers.
Visitors can dress to impress in 1940s attire, or take to the dance floor and learn some moves with Swing Dance MK.
There will be live music throughout the weekend, from the Ashby Little Big Band, the Bailey Dolls, The Ronnies and the Last Chance Rag Time Band. In addition, Jeep Jump Jive will be on site to bring tunes from the back of a 1940s' US Army Air Force Jeep. There will also be market stalls for those who would like to indulge in a little vintage retail therapy.
Families visiting Bletchley Park during the 1940s Weekend can take a quiz and find out what role at Bletchley Park they would be recruited for. They will then receive some training, try on some uniforms and have a go at breaking some top-secret coded messages.
All this plus 1940s' reenactors, various food vendors, and more!
Local residents living within a 10-mile radius of Bletchley Park can receive 50% off admission, which then allows unlimited return visits for a year, and under 12s go free.
Bletchley Park is sure visitors will have a fabulous time at their 1940s weekend.
Visit www.bletchleypark.org.uk for more information.