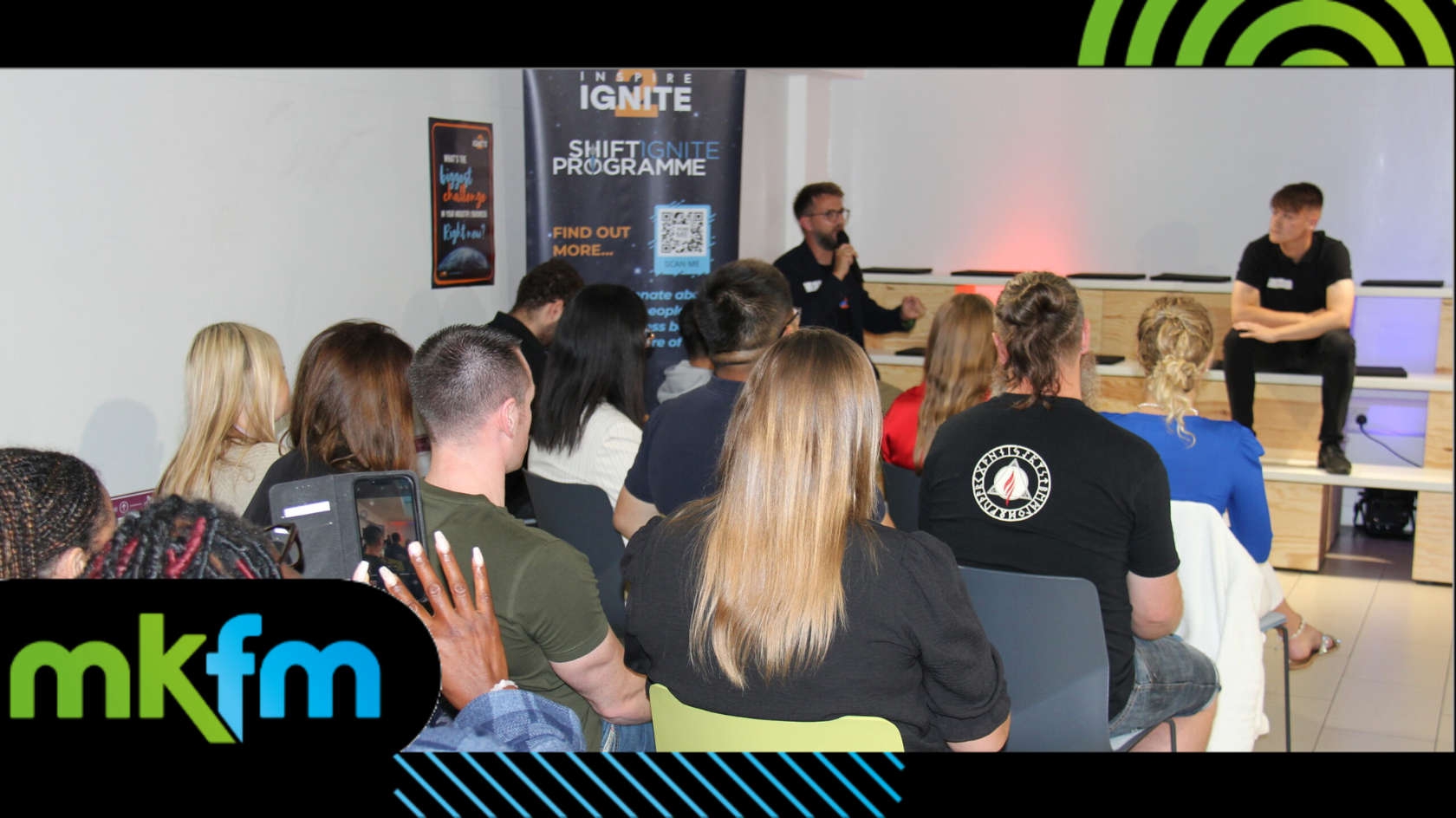 Inspire 2 Ignite CIC, a leading community interest company dedicated to activating young talents, proudly celebrated its official launch in Milton Keynes last Tuesday.
The event marked an important chapter for the social enterprise in its commitment to nurturing young minds, especially those who need it the most.
Held at the MK:U Innovation Hub, the venue echoed with vibrant energy as attendees from diverse sectors - educators, industry experts, and entrepreneurs - came together with one shared mission: empowering young talent.
Inspire 2 Ignite's founders, Alex Hughes and Sam Squire, facilitated thought-provoking discussions throughout the evening, challenging the conventional thinking of the audience. The underlying sentiment was clear: reimagine the way we educate and mentor our youth, especially those in alternative provision.
Alex explained; "When we give the floor over to the young people who we've activated through our programmes that's when the true magic happens. Some of these young people have literally never had anyone believe in them, or give them any encouragement to achieve their goals. The community we build around the young people is vital as an environment where they can thrive and write their own future stories. I'm pumped to build the community in Milton Keynes, along with Samantha Poole and Kristian Mackie and the energised contacts we've made this evening. MK let's do this!"
The highlight of the event was when the stage was handed over to the young individuals themselves.
These brave young people not only shared their personal journeys but also shed light on the transformative influence of the Inspire 2 Ignite CIC programmes.
Particularly touching was Michael's tale that spanned three generations of care experience, providing a raw insight into the challenges such young people face.
Backing this initiative were key figures such as Samantha Poole, founder of Incubation Nation, who voiced her passionate support for the project, especially given its critical importance to Milton Keynes' young population; "Honestly I cannot tell you how happy I am that Curious Entrepreneurs are coming to Milton Keynes.
"During the launch event of this amazing project, I cried when one of their parents spoke about forcing her child into school and the damage it caused years later. Her only support was Alex and the team, and the results have been fantastic! I've personally experienced the damage that a lack of suitable provisions causes, so I'm 100% behind this. With over 2500 children with EHCP's in MK and thousands more who have been pulled out of school and now being home-schooled… We need this support in MK ASAP.
"The children who are constantly excluded deserve better! Many of our influential entrepreneurs and high net-worth business owners were also excluded or expelled from school!"
Similarly, Kristian Mackie, MK:U Innovation Hub Manager, shared a future vision for Milton Keynes, where this launch signifies the onset of life-changing initiatives for its youth;
"Bringing Inspire 2 Ignite CIC to Milton Keynes is going to make a real difference to the people of Milton Keynes. It will change the way the city looks at problems. We want to be a shining beacon of light for the rest of the UK, showing how our incredible city brings life-changing initiatives to its young people!"
The event also provided an invaluable networking opportunity, strengthening ties between forward-thinking local businesses, educators and decision-makers. The Mayoress, Mandy Legg attended, having pledged her intentions to meet local people, businesses, schools and charities, to make a real difference to local people's lives.
As the evening concluded, one message resounded clearly: Milton Keynes is poised for change, with Inspire 2 Ignite CIC's community lighting the way.
For a deeper dive into Inspire 2 Ignite's programmes or partnership opportunities, click here.