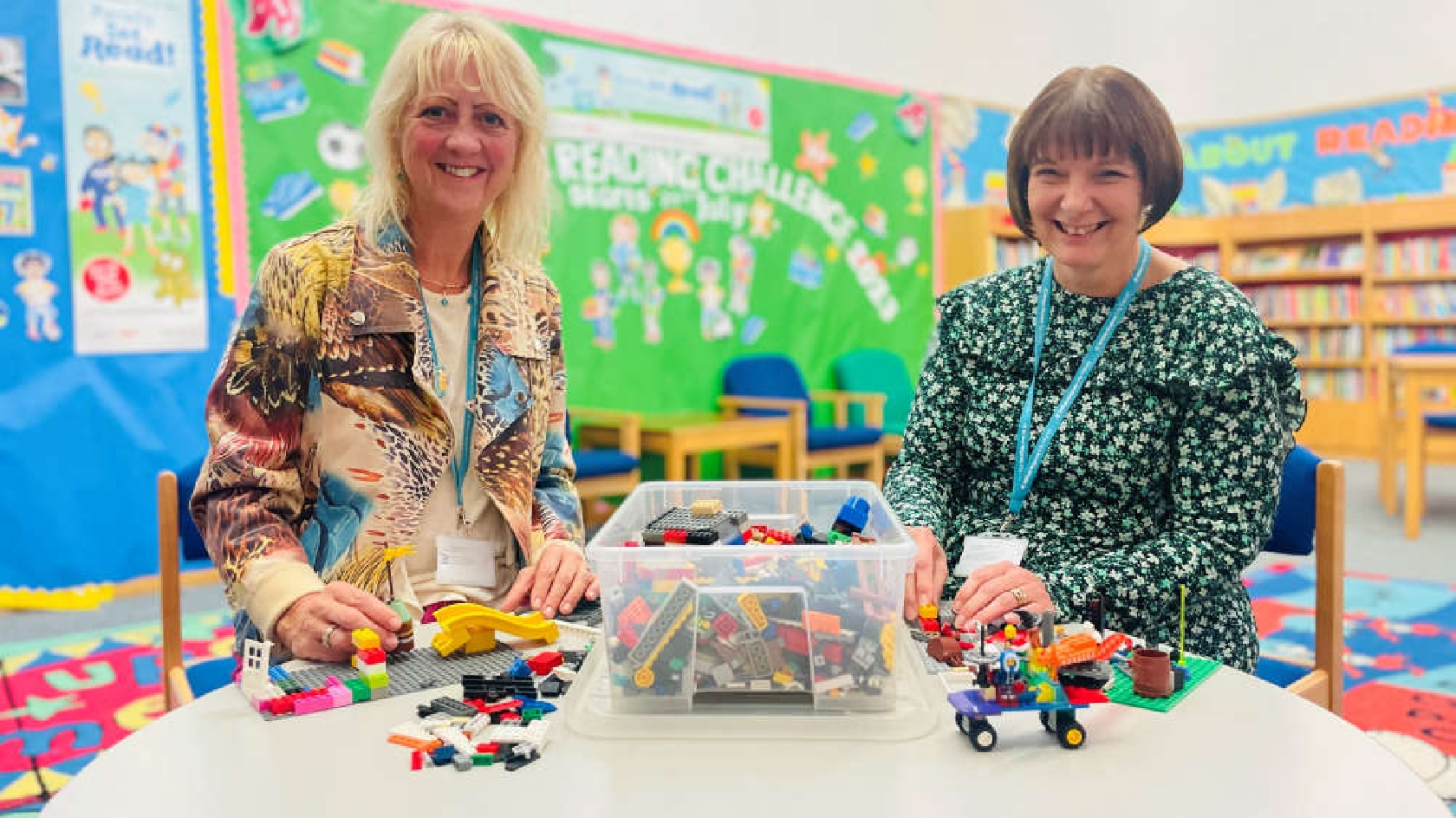 Free clubs and events at MK's libraries have helped to drive 50% more visitors to libraries in the past year.
More than 1,700 regular clubs and activity sessions, including Lego and Duplo club, knit and natter groups and one-to-one computer help, attracted 47,000 visitors.
Overall, almost 400,000 visits were made to the city's ten libraries, up by around 130,000 against the previous year.
One of the most popular clubs at Central Library is the 'English Conversation Club' which runs every Thursday morning (11am-12pm). It's aimed at residents who would like to practise and improve their English as a second language, and can help with study, employment, and everyday life.
The City Council's Library Service is also dedicated to supporting children with their reading and literacy skills. More than 3,000 local children took part in the annual Summer Reading Challenge, an increase of 35% on the previous year, resulting in 1,394 children completing at least six books during their time away from school.
Cllr Zoe Nolan, Cabinet Member for Children and Families says, "Our libraries are so much more than a collection of books. Thanks to our dedicated staff and wonderful volunteers, they are a place to make friends, take part in free activities and access help. We know that the cost-of-living crisis has been tough on local families and our regular clubs and events are just some of the ways our libraries are helping people to connect with their local community."
Over the next month, a busy schedule of events will celebrate Black History Month, the City of Codes and Light Festival, and MK Lit Fest. This includes an exhibition on the first floor of Central Library running from 4 October to 1 November which tells the life stories of ten pioneering Black women of Milton Keynes.
For more information on upcoming events and regular clubs at the libraries, please visit http://www.milton-keynes.gov.uk/library-events