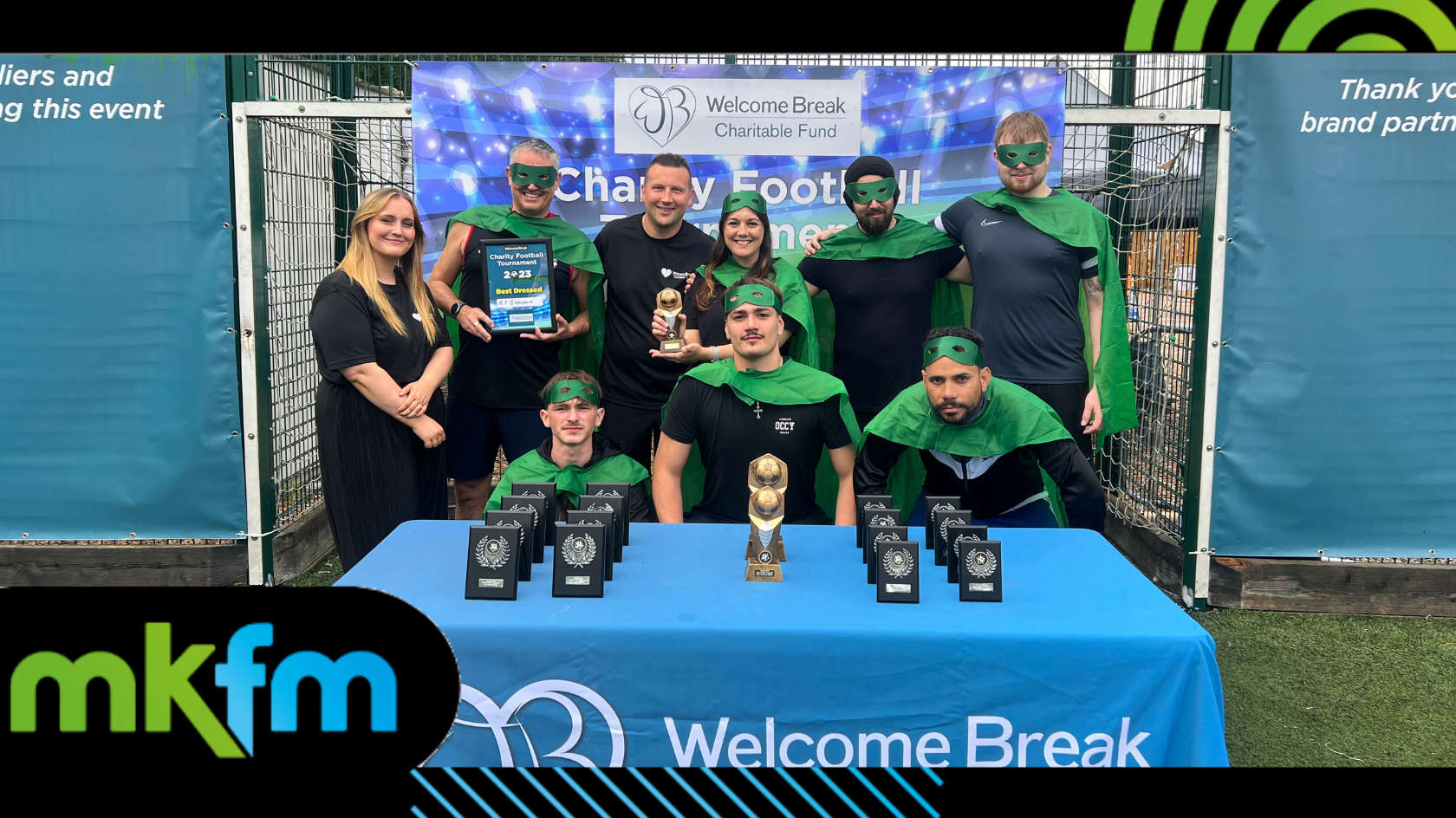 Welcome Break's Commercial Team raised over £10,000 last week for local and national charities.
The charity football tournament, which was comprised of 15 teams and 27 games in total, kicked off the games at Kick OFF Sports Centre in Milton Keynes last week.
The winners of the tournament were the team from Chopstix and the runners up were Red Bull.
A.F.Blakemore won the prize of the tournament as they were awarded the 'best dressed' trophy. They had donned fetching bright green superhero masks and capes for their matches.
The teams came together to raise money for the Welcome Break Charitable Fund.
The Welcome Break Charitable Fund was established in May 2023 to support both local and national charitable projects through fundraising and volunteering efforts.
The focus of this fund is on local charitable initiatives whilst supporting nationwide charities and worldwide disasters impacting everyday people.
As part of the initiative, for every £1 donated to the Welcome Break Charitable Fund, 65p is donated to Macmillan Cancer Support, 30p is donated to Community Projects and 5p to Disaster Funding.
Other companies who took part in the games and were involved in the tournament included Red Spot, Franke, BidFood, Real Trading, Vitamin Well, Celtic Frozen Drinks, Food for Now, Rollover, Inurface Media, Bookers Retail Partners, Britvic and Burger King.
Aaron Jackson, UK Trading Manager & Commercial Brand Manager at Welcome Break, who assisted with organising the tournament said: "To raise over £10,000 for charity, and to have fun whilst doing so is amazing. We're so happy we can give back to our local community through the football tournament. We've also made some lifelong friends along the way!"
For more information on Welcome Break's Charitable Fund, click here