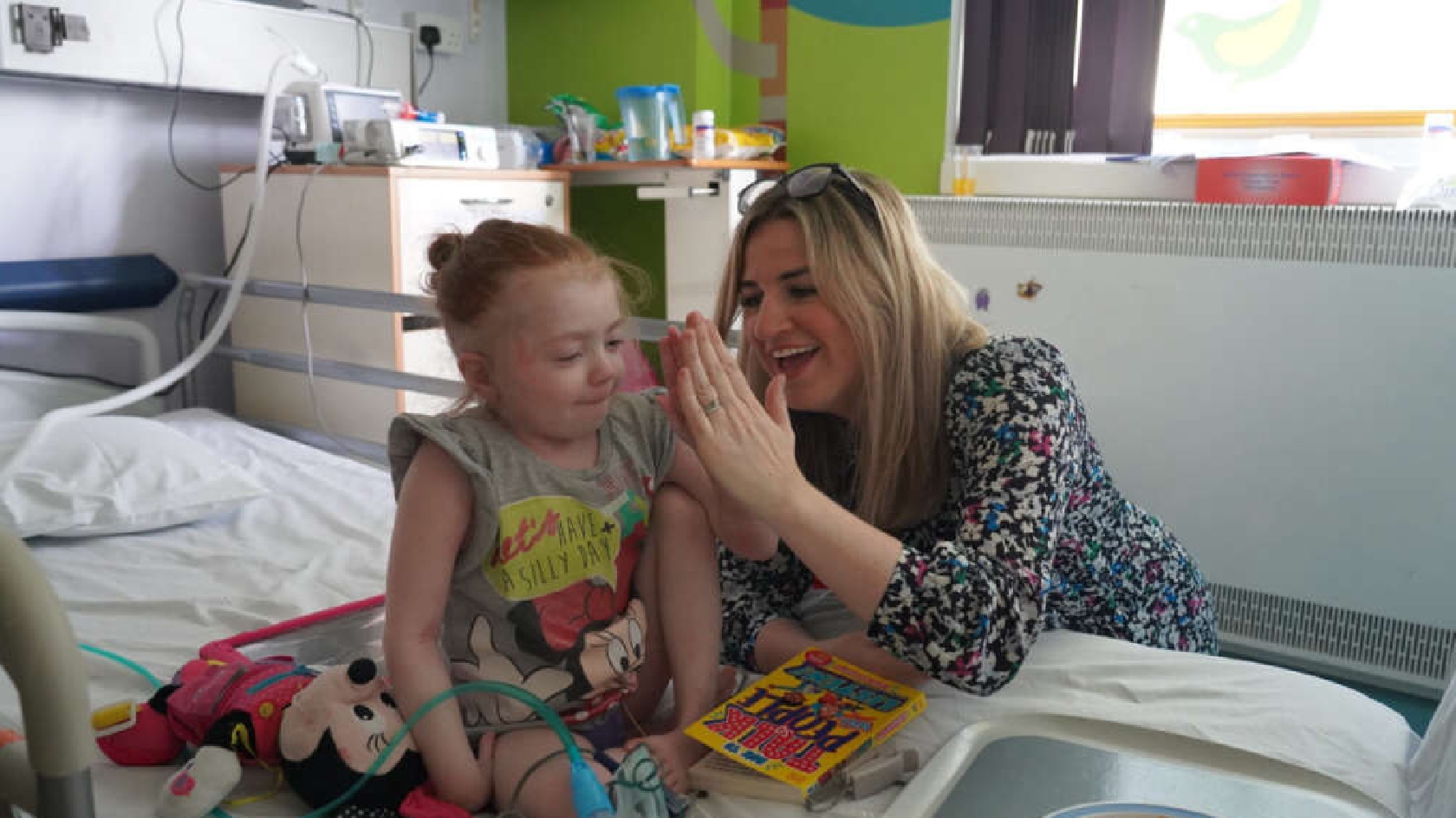 Milton Keynes University Hospital (MKUH) was delighted to have BAFTA nominated animation voiceover artist and author Lizzie Waterworth visit the hospital last week to talk to children on their paediatric ward about confidence.
Lizzie, who is well-known for voicing characters in many children's TV shows, including TV's Horrid Henry and Alphablocks, will work with the hospital as a newly appointed ambassador, supporting the work and advocating for the development of a new Women's and Children Hospital in Milton Keynes. Lizzie will donate her time and talents to this exciting program, and focus on encouraging younger hospital users to talk about what would help them feel more confident when visiting the hospital, with the feedback used to help shape future programme development.
During Lizzie's visit, children on the ward were treated to an afternoon of arts and crafts, whilst she talked to them about their time in hospital. Lizzie also provided signed copies of her new children's book, 'How to Talk So People Will Listen', and voiced characters to the delight of the children and the MKUH team.
Lizzie said: "I'm thrilled to be working with MKUH as an ambassador for its new Women's and Children's Hospital, which is due to open in 2030, and to have the opportunity to work with this amazing children's ward to help children feel more confident and comfortable about their visits to hospital.
"Being a parent in Milton Keynes myself, I know how daunting a visit to the hospital can be. The development of the new facilities is an opportunity to ensure that the spaces are designed to be welcoming, light and have all the necessary amenities to support the treatment that our children need."
Funding for a new Women's and Children's Hospital in Milton Keynes was announced as part of the government's national New Hospital Programme. It will see the MKUH co-locate paediatric and maternity care as well as provide additional surgical capacity at its main hospital site. The vision for the new hospital, including architect impressions and a flyover, can be found on the new site: www.mkuh.nhs.uk/mkview