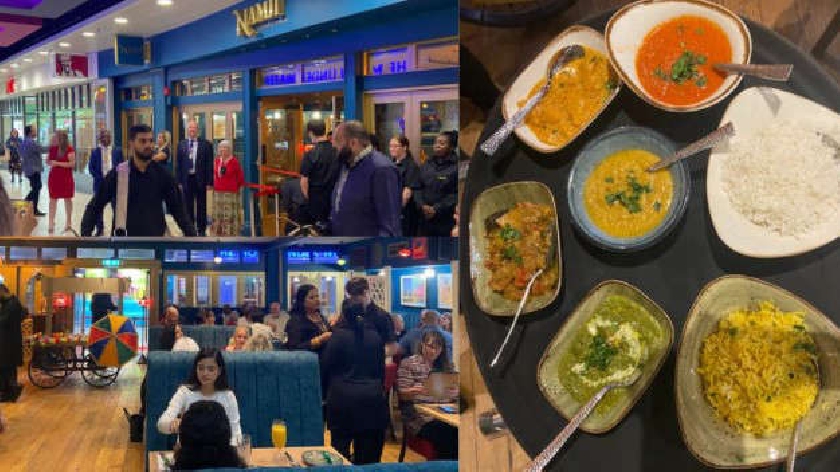 The multi-award-winning Namji, which serves authentic Punjabi cuisine, has officially opened a second restaurant at Xscape.
Dozens of people, including the Mayor of Milton Keynes, attended the restaurant's "soft launch" last Thursday (12/8) and were greeted by a red carpet and dhol drummers in traditional dress.
Naseem Khan, the owner of Namji, officially opened her second business by cutting a red ribbon and thanking everybody for their support.
The restaurant, located in the former La Tasca unit, spans two floors and has traditional yet playful decor.
There are old doors mounted to the walls, colourful hanging lanterns, bright neon signs, and a stunning gold spiral staircase.
It is a much larger restaurant compared to Namji in Wolverton, which has just eight tables in a cosy setting.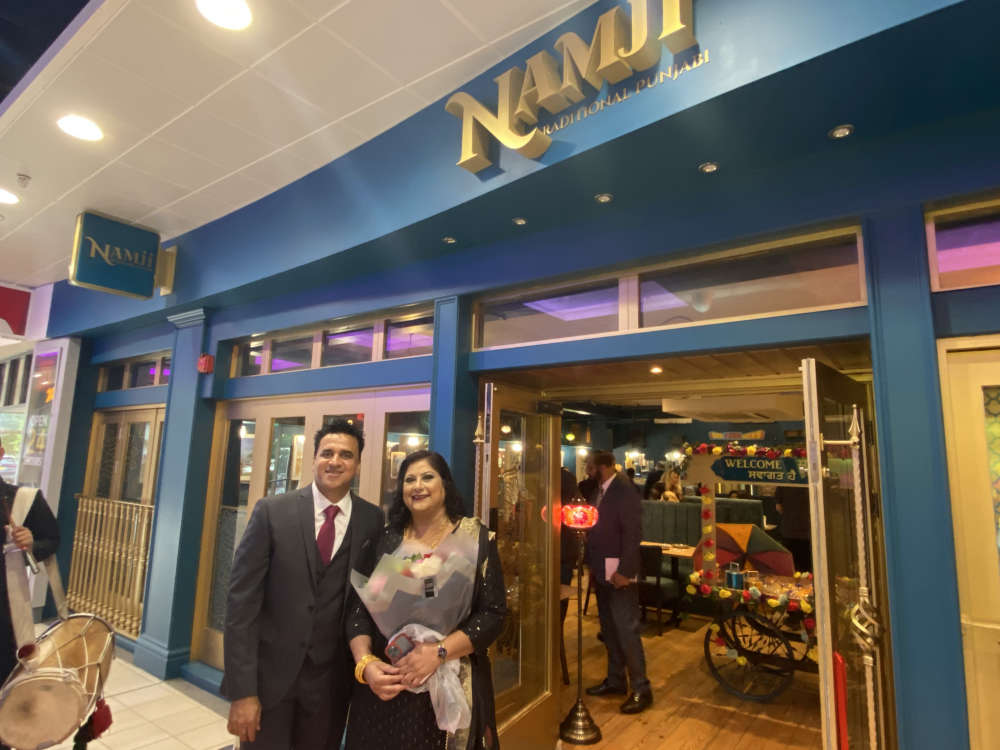 Previous image
Next image
Namji in Wolverton quickly became a local favourite due to its fresh home-cooked food and friendly service, with many locals returning again and again.
Both restaurants use Naseem's unique family recipes that were created by her late mother. Naseem said upon opening: "From my humble beginnings from my little eight table restaurant, Namji Wolverton, to my new venture Namji Xscape - wow it's been an adventure. Alhamdulillah I'm grateful to Allah for allowing me to feel this incredible feeling of self-worth.
"Opening the doors to the public from Friday, I have never worked so hard. I have so many people to thank for that it's incredible. Most importantly I want to thank each and everyone who has supported me and helped me. I cried throughout the evening wanted my mum there but know she is watching me.
"So thank you for making this happen! It's a journey that I will develop but not lose my ethos to provide freshly prepared cuisine that makes Namji Club number one. Most importantly my mission to dedicate more time to help those in need work will continue and grow bigger! Thank you to everyone who joined me to open my new venture to make everyone happy through my mum's recipes! Jazzakallah."
The restaurant's soft launch was an opportunity for staff to trial working in a much larger environment.
Friends and family of Naseem were invited, alongside business connections, councillors, the Mayor of Milton Keynes, Mayor of Newport Pagnell, to name a few.
There were speeches from Cllr Hussain (Wolverton and Greenleys Ward), Cllr Emily Darlington (Cabinet Member for Adults, Housing & Healthy Communities), Cllr Mohammed Khan (the Mayor of Milton Keynes), Naseem herself, and a spokesperson for MK ACT - a charity which Naseem regularly fundraises for.
The Xscape-based restaurant has now officially opened but customers are being asked to be patient in the weeks following as front of house and kitchen staff adjust to new systems, equipment and more people to serve.
It is expected that there will be an official "hard launch" in early September once staff have adjusted.