Donna Elliott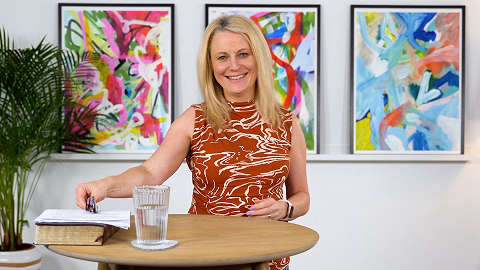 About Donna
Favourite past time – There's so many things I get up to in my spare time I love cooking and my family's favourite is my tomato and chilli prawn spaghetti, I go to the gym 3 times a week and in between go running, I enjoy taking my dog on lots of country walks.
Favourite ice cream – vanilla every time
Favourite location in Milton Keynes – Bancroft Park especially the Roman Ruins
My shows – 'All about the 80's' Sunday afternoons 4pm – 3 hours of 80s bangers, I love to play the songs that take people back to the decade when Sunday's at 4pm was all about recording the Top 40. I like to play the more popular 80s songs and some that people that may not have heard in an age. I like to connect with my listeners giving them lesser known facts about the songs and artists and a bit of fun and banteralong the way.
The Breakfast Show – Weekdays 7am until 10am –The normal features, weather updates, local stories and events. Iencourage my listeners to get in touch with stories and to let me know what they are up to, I have a self-deprecating style with a bit of fun and banter along the way.